Welcome to your Food Club
Liesbeek Food Club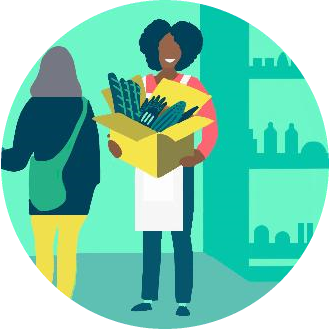 Login
To shop or manage your club, please complete details below.
Not yet signed up?
Contact your Club Host, Lizzie Llewellyn, to get involved!
[email protected]
Notice
See below for upcoming market days!
Hello and welcome!
If you are new to Food Club and interested in finding out please read below more including how to join please read below or email [email protected]
What is a food club? We are are community buying group focused on buying food that is nutritionally dense, with less waste and packaging that does not poison our ecosystems.
Why join us?
The current food systems broken and we need an alternative. Liesbeek Food Club is just one of a growing network of food clubs across the country. By focusing on regeneratively produced foods we improve our own and our community's wellbeing, decrease our environmental footprint and the producers receive a fair price so every body wins.
By buying as a group directly from local producers, we get great prices from suppliers (typically wholesale prices or less). You'll see that the prices are very competitive and most often lower than elsewhere.
We are also completely transparent. We charge 15% on orders which is split between your food club host and the Food Club Hub. The food club hub is a non-profit which helps the food clubs across the country (maintaining website/ price lists / bringing on new suppliers). You will see how much of your invoice goes straight to the suppliers.
How does it work? As a member, you browse the online shop and place orders during the order window. Your food club host will then combine all our orders and place these with local suppliers. You will then come and collect your orders on what we call 'market day' held on Palmboom Road. There is currently one order window and market day per month. There is no obligation to purchase every month and no minimum order so feel free to sign up and take a look. Email [email protected] to sign up now!
You can also subscribe to the newsletter to be notified of order windows/market days / supplier and product news! Get the newsletters
Collection Palmboom Rd, Newlands. You will be able to select a time that suits you once orders have closed
Order dates for 2022

Name
Open
Close
Collections
Notes
December Market - Mini Market TBC
December 09
December 13
December 21 (Wed)